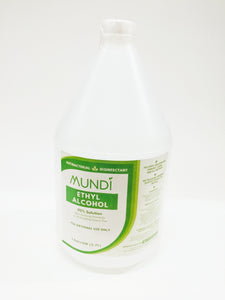 BC Scent Studio
Mundi 70% Sugarcane Ethyl Alcohol Solution - Unscented (1 Gallon)
Regular price
₱545.00
₱0.00
Tax included.
Shipping
calculated at checkout.
70% Ethyl Alcohol from Sugarcane With Glycerin (Moisturizer). Ready to use liquid handrub / sanitizer.
According to the Centers for Disease and Prevention Control, 70% ethyl alcohol is most effective in killing the tissue phase of Cryptococcus neoformans, Blastomyces dermatitidis, Coccidioides immitis, and Histoplasma capsulatum and the culture phases of the latter three organisms aerosolized onto various surfaces. At higher concentrations (>70%) however, the effectivity of ethanol decreases because the proteins outside the cell wall coagulate, preventing the alcohol from entering the cell.
---
More from this collection